Published on 22 February 2023.
The next international Libralex conference will take place in the Grand Duchy of Luxembourg on February 24 and 25, 2023.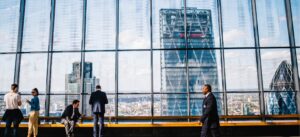 The agenda of the two-day conference, which this time will be organized by the Libralex partner law firm Moyse & Associates, includes the development of further joint international projects and exclusive presentations by renowned speakers.
As a special guest of Libralex, Ian Forrester, former judge at the European Court of Justice, will speak on the working methods of an international court, René Offersen will refer to the case of a Danish telecom operator before the European Court of Justice (ECJ), and Austrian lawyer Dr. Karlheinz Klema will speak on a current decision of the ECJ with regard to hourly fees of lawyers and their compatibility with applicable law.
We look forward to another inspiring network meeting!