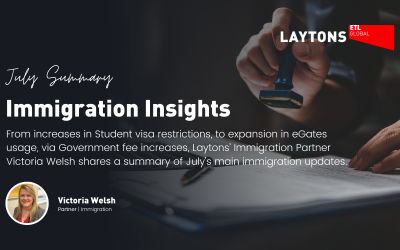 It's fair to say that July was a particularly busy month. Ahead of the summer recess, the Government pushed through several major changes to UK immigration and nationality law. From changes to the Student and EU Settlement Scheme rules, to expansion of eGate usage,...
Finden Sie eine Mitgliedskanzlei
Nutzen Sie unsere Suchfunktion, um eine Mitgliedskanzlei in Ihrer Nähe zu finden.