Published on 13 October 2023.
The next international Libralex conference will be held in Lisbon on October 20 and 21, 2023. This year's autumn meeting is hosted by the Portuguese Libralex member law firm GDP Advogados Associados.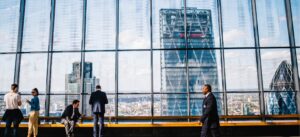 Delegates and participants from more than 15 countries worldwide will use the two conference days traditionally to present and discuss the most important legal developments of the past months from the perspectives of the respective jurisdictions, as well as to discuss current and pending legislative initiatives and entrenchments. The working group sessions on Friday will provide an appropriate opportunity for this. Among other things, and in keeping with the Libralex tradition, there will be a legal discourse spanning several continents, this time entitled "Digital Nomads". Lecturers from different jurisdictions will shed light on this topic with regard to immigration law, employment law, tax law, GDPR and IP rights, among others. Further expert presentations and discussions are planned for Saturday. Another main agenda item will be strategic discussions.
We are looking forward to meeting and exchanging with our colleagues and friends from our Libralex network and to inspiring conference days in Portugal!